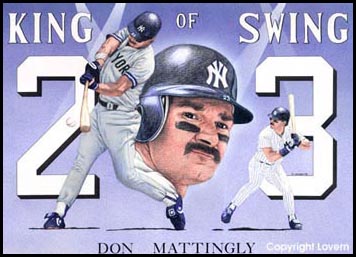 "King of Swing"
Don Mattingly has always been my favorite baseball player. He's the one player who really drew my attention to the sport, with is professionalism and work ethic.
This piece is in my personal collection.
---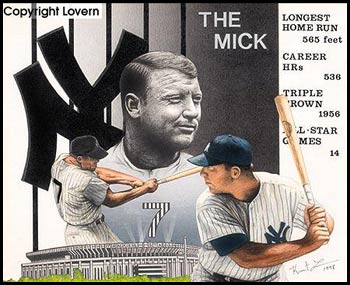 "The Mick"
Mickey Mantle was one of those "old school" players that exuded great work ethic. He was an unbeleivable player and his statistics and legacy prove that.
This piece is in a third-party collection.
---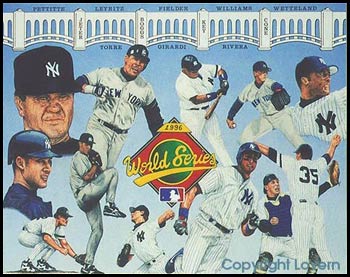 "World Series Champs"
O.K., it's obvious, I'm a huge Yankee fan. This piece is a depiction of their 1996 World Series Championship. Boy, the faces have changed a bit since then, huh?
This piece is in a fellow Yankee fan's personal collection. Enjoy Alex!
---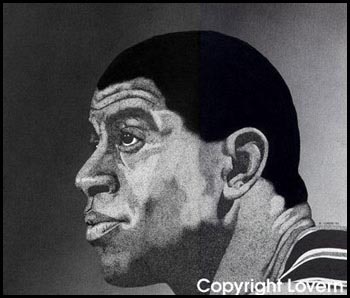 "Magic"
My man, "Magic" Johnson. By far my favorite player to grace the hardwood. He played with vigor, grit, determination and grace. Not to mention, HE HAD FUN.
This piece was published in a Beckett Basketball Card publication back in the mid-90's and is a part of my personal collection.
---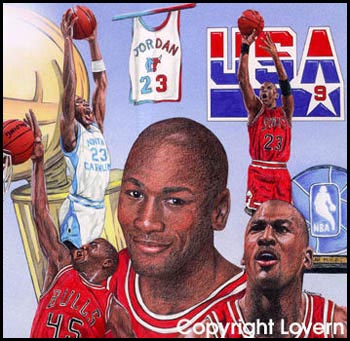 "Michael Jordan"
This piece depicts many of the accolades and accomplishments of Michael Jordan over the years. From UNC to the Bulls, Michael never ceased to amaze us.
This was donated as part of an art auction to help raise money for "The Friends Of Gateway Foundation", in Greensboro, NC.
---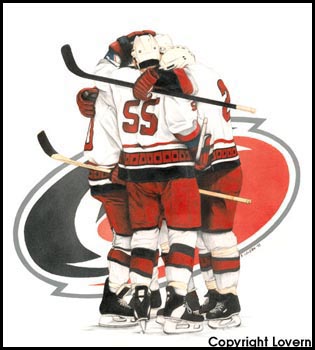 "The Hurricanes"
This piece graced the cover of a local magazine, ESP. It's a piece depicting the unity of the Carolina Hurricanes.
It was presented as a gift, from myself and the Greensboro Coliseum, to the owner of the Carolina Hurricanes.
---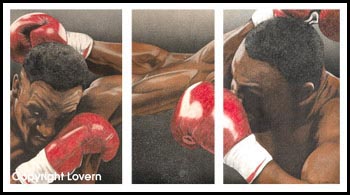 "TKO"
This triptych (three-panel-piece) depicts boxers, Mike Tyson and Riddick Bowe, engaged in battle. I'm not sure of the outcome, but the composition is great.
This one is a part of my personal collection.